The First 90 Days liVe Program with Next-90-Days Coaching
A powerful combination of virtual classroom training with leadership transitions expert Michael Watkins and Next-90-Days Coaching with our First 90 Days® trained executive coaches, delivered virtually.
---
You've taken the first step towards creating value in your new role 50% faster by enrolling in The First 90 Days® liVe at IMD and learning our world-renowned transition planning framework and methodology. The next step is to put your Acceleration Plan into action.
Our Next-90-Days Coaching is a fully virtual program consisting of high-impact 1:1 transition coaching delivered over a period of three months, designed to help you: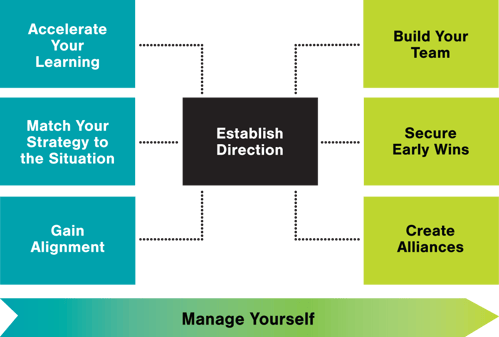 Establish Context:
Reconnect with a First 90 Days® executive coach to revisit your Acceleration Plan.
Apply Roadmap:
Spend time focusing in-depth on each of the eight Transition Roadmap® core tasks.
Drive Progress:
Continue to develop your Acceleration Plan as you apply it in your role with expert guidance.
Sustain Impact:
Conclude your journey with a wrap-up meeting with your coach, manager, and HR partner.
Genesis Leadership Consultants are highly experienced executive coaches exclusively trained in our methodology, so you will be guided by experts who specialize in First 90 Days® transition planning and support and who coach The First 90 Days liVe at IMD. Complete our Next-90-Days Coaching Request Form below and we will contact you to discuss your objectives.
The Next-90-Days Coaching Request Form